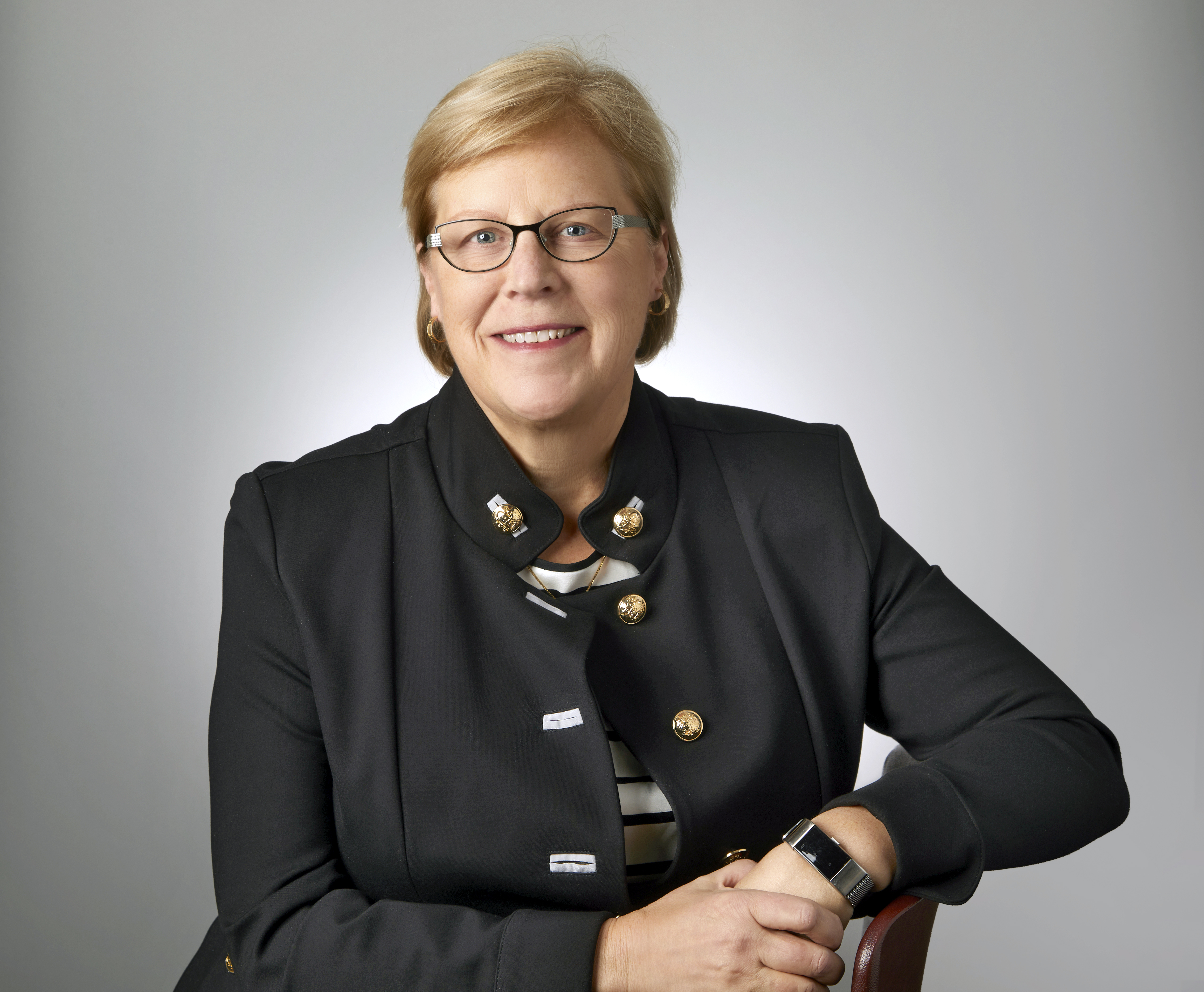 Danielle K. Swerhone
Message from Your ACHE Regent - Spring 2017
I am honoured to serve as your new Regent and have the distinct pleasure of serving with a group of dedicated leaders volunteering on our Chapter board and committees here in Canada. Together we continue to accomplish a great deal, and strive to continue to grow our membership, advance members to Fellow, educate new careerists, and support lifelong learning for everyone in the healthcare field.

This is a great time to get involved with the Canadian Chapter! I am formulating a Regent's Advisory Council (RAC), and welcome any interested members (outside of Ontario) to consider contacting myself, if interested.
Looking forward, some key areas of work in the Chapter are:
Higher Education Networks

The ACHE Canadian chapter is committed to supporting healthcare management programs that nurture and teach the future leaders of our profession. ACHE refers to these organizations as Higher Education Networks (HENs). Accredited graduate programs at universities across Canada offering degrees with a major concentration in healthcare management can be deemed HENs. Currently, University of Alberta and McMaster University are our only HENs in Canada. There is support to have five or more programs deemed HENs.

Building membership

There is a strong committee of members who are working on building our membership. Spreading the word about the value of ACHE in Canada brings in members and potentially offers educational opportunities being held here in Canada. Membership engagement is strong and being involved in the chapter is a great way to meet others across our country. The chapter intends to address key opportunities for growth and diversity of membership, explore outreach and other forms of educational programming occurring in Canada, and enhance mentoring within the chapter.

Communications

There is a team of members who are working actively to advance our communications tools within the chapter. The Chapter wants to reach out to everyone! Email is a preferred method of communication for most people. However, ACHE requires all Canadians to "opt in" in order to receive emails as part of the Canadian anti-spam legislation. ALL members need to realize that every time information is updated on the ACHE website, you need to re-check the check box in the lower corner of the page (Canadian Anti-Spam Law).

ACHE Local Program Councils (ALPC)

There is a move to develop local networking groups within your ACHE chapter in key areas of Canada. These local groups of ACHE members will be a valuable source for networking in their local cities, and potentially support educational opportunities at the local level. Stay tuned, as this initiative will roll out over the upcoming year.

Regardless of your level of involvement, we all benefit from learning from others. We all benefit from seeing the world through a different lens. Consider getting more involved in the Canadian chapter and inviting a colleague to join ACHE.

I look forward to seeing everyone at the upcoming Regent's Breakfast & Awards on Tuesday, November 7 in conjunction with the HealthAchieve Conference in Toronto.

ACHE in Canada is on the move!
With enthusiasm,

Danielle K. Swerhone
RN,BN,MHSA,OHN(C),FACHE,FCCHL
ACHE Regent for Canada
dswerhone@gmail.com