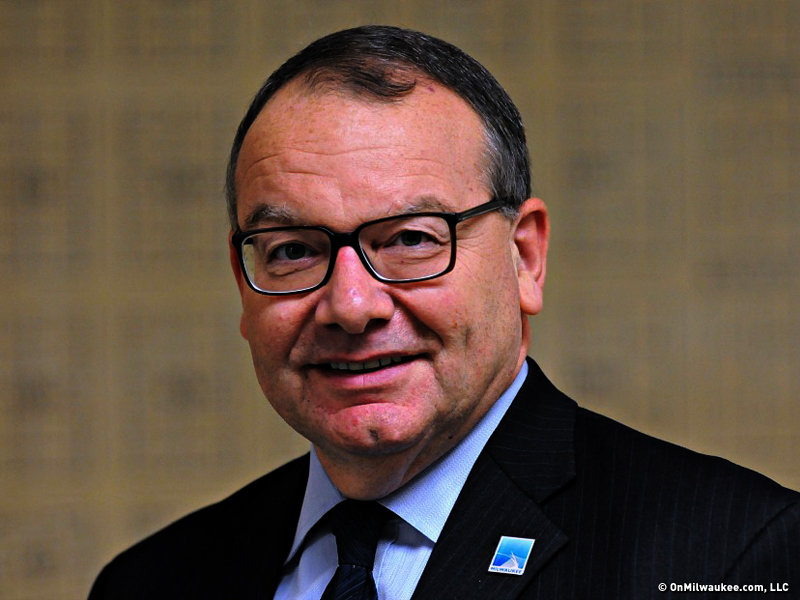 After spending 16 years as the Commissioner of the Department of City Development, Richard "Rocky" Marcoux, is retiring. Rocky helped win approval for the city's role in Fiserv Forum's 2018 opening; he oversaw the expansion of the downtown RiverWalk, and played a role in the ongoing conversion of the former Grand Avenue mall into The Avenue mixed-use development.
Rocky was a big supporter of the AGC and recently spoke to our members at the AGC Annual Meeting this past February. All of us at AGC would like to thank Rocky on his years of service and congratulate him on retirement.
The Milwaukee Journal Sentinel recently published an article about Rocky's Retirement that you can find here.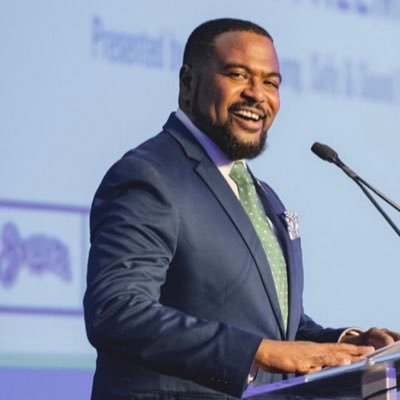 AGC member, Lafayette Crump, was appointed by Milwaukee Mayor, Tom Barret, as Milwaukee's new Commissioner of the Department of City Development.
Along with working for Prism Technical Management & Marketing Services LLC, a consulting firm that helps developers and general contractors hire subcontractors that are disadvantaged business enterprises, Crump is also chief diversity, vendor and engagement officer at the Milwaukee 2020 Host Committee for the Democratic National Convention.
With his experience and knowledge of the industry, the AGC is very excited to hear about this appointment. Congratulations Lafayette!
Learn more about Lafayette and his appointment here.
Dan Shaw - The Daily Reporter
The Daily Reporter's Dan Shaw recently sat down (virtually) with our incoming CEO, Mark Kessenich, and discussed Mark's new role and how he plans on delivering value to the AGC members and the construction industry.
After sifting through more than 150 applications, officials at the Associated General Contractors of Greater Milwaukee found they didn't have to go far for their next chief executive.
Mark Kessenich, who will take the reins at the AGC of Greater Milwaukee in June, has spent the past eight years at the workforce-group development group WRTP/Big Step, six of those as president. Recent months have also seen him leading Employ Milwaukee, another large organization with a goal of bringing more people into the workforce.
It's work that has prepared him well for what, even amid the coronavirus outbreak, will continue to be one of the AGC's biggest tasks: Recruiting new talent to the industry.
"At WRTP/Big Step, my No. 1 job was to form partnerships among leading manufacturers and construction companies and trade associations and apprenticeship programs and help them...Read full article and see video interview here.
AGC Safety Training Resumes
We're pleased to report that the AGC of Greater Milwaukee will begin resuming all Safety Training Programs, both online and in-person ( your offices or hosted by the AGC).

The AGC Safety Staff (Dan Burazin, Safety Director & Gert Grohmann, Associate Safety Director) have developed a comprehensive protocol and will be taking extra precautions during the training to ensure the safety of tour employees. In so doing, they will be available to provide safety training that will cover a variety of safety training classes .

See AGC Safety Training Flyer here.


If you would like to learn more about the programing or schedule a class, please contact, Dan Burazin at 414-778-4100, dburazin@agc-gm.org or Kim Jalalian (AGC Education Director) at 414-778-4100, kjalalian@agc-gm.org.


Although many coronavirus-related shutdown and stay-at-home orders are in still in place, the U.S. is on the road to loosening restrictions to keep the outbreak at bay. Since several areas of construction were considered essential, the industry has a leg up on others that have been completely shut down since the pandemic began.

But even as the country's economy slowly comes back to life, top medical experts have warned that there could be a second wave of COVID-19 cases once more people come into contact with each other and in the fall when colder weather arrives and the regular flu season begins again.

So, how should contractors prepare for a potential second round of COVID-19? Construction Dive talked to a variety of industry experts for guidance.

Safety protocols
A big concern among contractors is keeping employees safe as they continue working or return to projects. To that end, general contractors, including like Suffolk Construction, start by following guidelines set by the Centers for Disease Control and Prevention (CDC) and then adjust...Read full article here.

The AGC of America offers web based education throughout the year on various topics related to the construction industry. These topics range from newly released industry regulations to innovative processes and technology that can benefit your company. AGC's WebEd program will deliver the information you need to the comfort of your home or office.

Upcoming WebEds


AGC Member Discounts: What's New?
Tuesday, June 16, 2020 | 2:00 – 3:00 PM (EDT)


Join the AGC at 2 PM EDT on June 16, as they cover updates to the member discount programs. These programs offer members the best savings possible as they continue to grow their businesses. They'll review existing programs and introduce you to our newest programs including Cintas, CrisisDriver, Blubs + Batteries, and Michelin Tires as well as a few oldies, but goodies. Tune in and learn how your chapter can take advantage of marketing these valuable programs.

Learn more and register for this upcoming webinar here.
During these unprecedented and ever-changing times, AGC of Greater Milwaukee is working to ensure you are prepared with the latest information and resources related to COVID-19. We are working around the clock to keep you and your teams safe and supported.
What is COVID-19?
Coronaviruses are a large family of viruses that are common in people and many different species of animals, including camels, cattle, cats, and bats. Rarely, animal coronaviruses can infect people and then spread between people such as with MERS-CoV(link is external), SARS-CoV(link is external), and now with this new virus (named SARS-CoV-2). The virus that causes COVID-19 is spreading from person-to-person in China and some limited person-to-person transmission has been reported in countries outside China, including the United States. However, respiratory illnesses like seasonal flu, are currently widespread in many US communities.
Symptoms of COVID-19
Reported illnesses have ranged from mild symptoms to severe illness and death for confirmed coronavirus disease 2019 (COVID-19) cases.

Symptoms may appear 2-14 days after exposure*:
Fever
Cough
Shortness of breath
*This is based on what has been seen previously as the incubation period of MERS-CoV viruses.

Call your healthcare professional if you develop symptoms, and have been in close contact with a person known to have COVID-19 or if you have recently traveled from an area with widespread or onging community spread of COVID-19.
What Should Employers Do?
The Center for Disease Control and Prevention (CDC) is encouraging businesses to begin preparations for the spread of the Coronavirus in the United States. In order to assist you in these preparations, you are encouraged to...See all of our Coronavirus resources here.

In This Issue
Contact Us
Newsletter Tools