Watch a Recording of the Entire MKE Cares Mask Ordinance Informational Session
The Milwaukee Common Council passed a citywide mask mandate on Monday, July 13th. This mandate requires anyone over the age of 3 years old to wear a face covering inside public spaces.
The AGC-GM hosted an important informational session regarding the MKE Cares Mask Ordinance with Claire Evers, Deputy Commissioner of the City of Milwaukee Health Department and Aaron Szopinski, Policy Director Office of Mayor Tom Barrett. They provided an overview of the ordinance and how to effectively implement the requirements of the ordinance on your worksites located within the City. In addition to their summary, Participants had an opportunity to ask their own questions and get clarification on the ordinance. Watch the entire MKE Cares Mask Ordinance informational session below.

If you have any questions regarding the event or would like more information about managing your business and worksite during the pandemic please feel free to contact us!

Learn more about the MKE Cares – Mask Ordinance here.
Sponsorships Still Available!
Sponsor the AGC Golf Classic Today!
Monday, August 10th - Wisconsin Country Club
Even though the golf portion of this event is sold out, we still have plenty of sponsorship opportunities that can help get your company directly in front of your target market. Learn more about the AGC Golf Classic's Sponsorship Opportunities here.
All proceeds from the AGC Golf Classic go toward funding scholarships to our local universities for students entering construction studies through the AGC Education & Research Foundation.
Weren't able to reserve a spot in the AGC Golf Classic before it sold out? We've got our CLC Golf Outing Coming up on Wednesday, September 9th! More information coming soon.

Staying Safe on the Course
We're working with the Wisconsin Country Club to put together safety guidelines to ensure that the necessary precautions will be in place to protect our attendees. More information on these safety guidelines coming soon!
We are very excited to be able to host one of our annual events and look forward to seeing everyone at the Wisconsin Club on the 10th!
Have questions about the AGC Golf Classic?
Contact Kim Jalalian at kjalalian@agc-gm.org or at (414) 778-4100.
Thank you to our Current Sponsors!
Ace Iron & Steel Corp.
American State Equipment
Babcock Solutions
Balestrieri Environmental & Development, Inc
Berghammer Construction
Boehlke Bottled Gas Corp
Building Service Inc.
Butters-Fetting Co., Inc.
CG Schmidt, Inc.
Construction Supply & Erection
CornerStone One, LLC
Dawes Rigging and Crane Rental
Doral Corporation
Gateway Concrete Forming Systems, Inc.
Ideal Crane Rental, Inc.
Inpro Corporation
iSqFt
J.H. Findorff & Son Inc.
Kotze Construction Co., Inc.
Langer Roofing & Sheet Metal Inc.
Lee Plumbing Mechanical Contractors, Inc.
M3 Insurance
Michels Corporation
Michuda Construction, Inc.
Midwest Drilled Foundations & Engineering Inc.
Milwaukee Tool
Mortenson Construction
Mutual of America
NEXT Electric, LLC
Reynolds Rigging and Crane
RIV/Crete ReadyMix
Spancrete
The Blue Book Network
The Rockwell Group
Veit & Company, Inc.
Wall Tech, Inc.
Zurich Insurance & Surety

AGC Safety Director Featured in Safety Panel at Hard Hat Safety Awards
Congratulations to all of the AGC Members who were Honored!
On July 16, 2020, The Daily Reporter honored its Hard Hat Safety Award winners with a virtual event that included a safety panel discussion featuring AGC Safety Director Dan Burazin.
The Daily Reporter Hard Hat Safety Awards honored companies for their continued, successful work keeping employees and the public safe.This year's group of honorees placed a premium on safety and, most importantly, worked hard to make sure their employees return home to their families at the end of the day. Individuals or Companies were honored for the following:
Overcoming safety obstacles that averted an accident;
Overcoming a particularly dangerous project where they implemented new safety measures;
Finding unique ways to make safety a primary part of their culture;
Implementing the use of new design techniques or products that made a project safer for workers or the eventual occupants; and
Having an individual, company or organization that has gone above and beyond in their efforts.
Congratulations to all of the Winners!
CG Schmidt
Dan Parente, Hunzinger Construction
Matt Horton, Joel Becker and Dan Von Rueden, Hunzinger Construction
Jeremy Finger, Mortenson
Ken Moczynski, Mortenson
Stephen Jandrowski, Balestrieri Environmental & Development
VA Soldiers Home
VJS Construction Services

Business Development, Marketing & Proposal Basics for the General Contractor
The AGC of America offers web based education throughout the year on various topics related to the construction industry. These topics range from newly released industry regulations to innovative processes and technology that can benefit your company. AGC's WebEd program will deliver the information you need to the comfort of your home or office.

Upcoming WebEds

AGC's Three Part Webinar Series: Business Development, Marketing & Proposal Basics for the General Contractor
Tuesday, July 28, 2020 - 2:00pm to 3:00pm
Training/Professional Development
In the business world we live in today, there is no such thing as a single person, process or strategy that sets a company apart from the competition. Evaluation of your services has become more complex and the ability to market yourself and grow in this fast-paced and trendy market can make you feel over-extended no matter if you are a small, med-sized or large.

The AGC Business Development WebEd Series, brought to the AGC membership by the AGC BD Forum, will be held in May, June and July of this year and will be sure to improve your business by focusing on the basics of Business Development, Marketing and Proposals for the General Contractor. We are confident that by the end of this WebEd Series, you will be more prepared to grow your talent within your company, expand your client map and continuously improve your processes and strategies.
Register and Learn more here.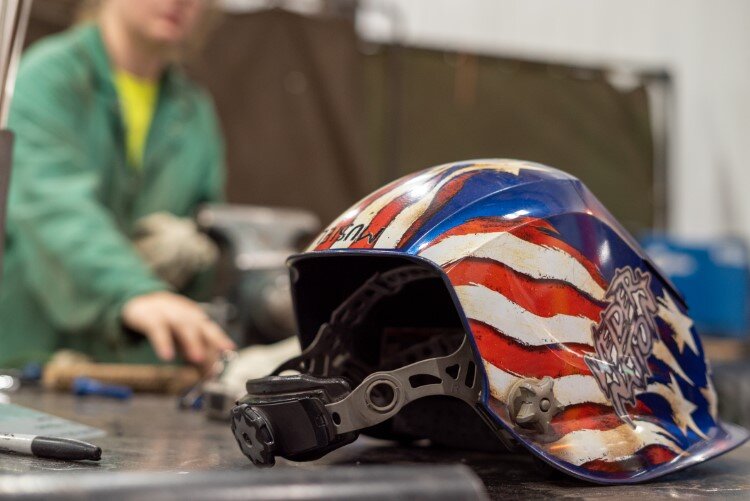 For many, entering college seems like an automatic choice upon the completion of high school. For years, students have been told this is what they should do, because of the prospects for success and a chance at a stable income are better with a college degree, even if they may not know what direction they want their future to head, leading many to sink tens of thousands of dollars into tuition with a four-year college.

The average total cost for a 4-year degree during the 2020 academic year was $122,000, assuming a student finishes in four years. On average, only 39 percent of students do so, meaning over 60 percent of college students are occurring additional costs, and taking additional time before they are working full time and delaying their income-earning potential.

In addition, 30 percent of college freshman drop out before their sophomore year, costs they may never recoup. For the rest of graduates, college is an expensive decision. In 2019, 69 percent of college graduates had to take out student loans in order to help pay for college and graduated with an average debt of... Read full article here.

Workforce Partners Meeting Needs of the Industry Today, Tomorrow
The Daily Reporter - AGC Industry Partner, Building Advantage
The commercial construction industry in the region has enjoyed many years of sustained growth and, though COVID-19 has thrown us a curveball, through this two things are certain. First, we're busy today. Second, we'll be busy tomorrow.
The good news is that, regardless of what the immediate future brings, organized labor and the contractors they work for don't have to make the difficult decision of how or where to invest their recruitment and training dollars. Through the Wisconsin Regional Training Partnership/Building Industry Group & Skilled Trades Employment Program (WRTP/BIG STEP) and the local Joint Apprenticeship Training Programs, our industry has the ability to recruit locally, train to need, and place workers...Read full article here.
Construction continues on Michels' Corp.'s $100 million development in Milwaukee's Harbor District, a project that will bring several hundred employees, retail, housing and hotel to the area. Check out the attached slideshow to see progress on the high-profile development, which can be seen by vehicles traveling north and south on Interstate 94.

Michels Corp. plans to complete by the end of 2020 an eight-story office building on the project called River1, which will overlook the Kinnickinnic River west of South First and north of West Becher streets, at the site of the former Horny Goat Hideaway tavern. The Brownsville-based utility contractor plans to occupy the top half with an infrastructure group of about 300 to 400 people.

That would be the first of two planned multi-tenant office buildings on the property. Talks are also underway to bring a nationally branded hotel, with a spokesman for the project saying a hotel brand could be announced soon. A public walkway would line the Kinnickinnic River, with public spaces outside the...Read full article here.
In This Issue
Contact Us
Newsletter Tools