LSCU Headlines
Think credit union as you head to the polls Tuesday
Tuesday November 2 is election day across the country, and the League of Southeastern Credit Unions (LSCU) encourages everyone to take time to vote.

Considering the past few months of the constant bombardment of TV ads, radio ads, election stories on the news, flyers in the mail, and the occasional robo-call to your home, it is easy to be tired of "politics." But "politics," and all of its sometimes unpleasant attributes, is really a part of the decision of governance; who we choose to set the policies; and laws that have an impact on all of our daily lives.

For credit unions, credit union employees, credit union volunteers, and those who benefit from the credit union alternative to other kinds of financial institutions, voting has a very real impact. Whether candidates believe in and support the work credit unions do, whether tomorrow's leaders will work to ensure credit unions are free to serve members and whether the legal and regulatory environment is positive or negative.

Despite the down-side of politics, and all of the negativity associated with the campaign season, the ability to go to the polls and freely cast your vote is a special right, and the League encourages everyone to exercise your part of our democracy and vote tomorrow. [ Return to Top ]
Credit union members know before you vote
During this election season, the LSCU staff, along with the trustees of the League's three Political Action Committees (Florida, Alabama, and Federal), has worked hard to meet with candidates, survey them about their views on credit unions and issues important to credit unions, and provide as much information about candidates as possible. The LSCU PAC Trustees have provided endorsements to those candidates who have shown the strongest support to the ideals and work of credit unions. In addition, many chapters and individual credit unions have hosted candidates for different offices to help show them what credit unions are all about. This has been part of the League's efforts to elect people who will work in different levels of government to allow credit unions to best carry out their mission.

The League has provided several important resources to credit unions to help make informed decisions this election. The LSCU's Campaigns and Elections page hosts important information that every credit union employee and member should review before they vote. The page includes a list of candidates endorsed by the LSCU's Political Action Committees. The list of endorsements includes those candidates for House and Senate in Alabama and Florida, and for some statewide offices who were reviewed by our PACs and who showed the strongest support for credit unions. The LSCU's Congressional Report Card reviews how current members of our Congressional delegations have voted on issues in Washington that are important to credit unions. In addition, the League sent questionnaires to candidates for the State House and Senate asking them about their positions on important credit union issues. Reports of their answers are available for Alabama and Florida.

With all elections, there is a lot of information to digest. The League hopes you and your staff will take a few minutes to look at the information on the League's election page before you head to the polls to vote on Tuesday, and consider credit unions when you vote.
If you have any questions about the elections, contact LSCU SVP, Governmental Affairs Will McCarty at 866.231.0545 ext. 2137 or VP, Legislative Affairs Mark Landreth at 866.231.0545 ext. 1012.
[ Return to Top ]


LSCU 2011 education calendar now available
The 2011 LSCU Education Calendar at-a-glance is now available. The calendar is highlighted by the League's premier events:
CUNA GAC - Feb. 27 - Mar. 3
AL State GAC - Mar. 30 - 31
FL State GAC - Apr. 13 - 14

LSCU AC&E - June 16 - 19
LSCU Supervisory Committee Conference - Jul. 31 - Aug. 3
LSCU Development Conference - Nov. 1 - 4
The Alabama and Florida State GACs are new for 2011. Also new to 2011, are two SAS credit union workshops, one in Florida on March 22 and one in Alabama on March 24. The calendar also has more than 80 webinars with many of them being on-demand, meaning credit unions can access them when it's convenient for them. The calendar also reflects the prices of each event so credit unions can more easily budget for them.
Click here to view and print a PDF version of the calendar. [ Return to Top ]


Discover Survey; U.S. credit union members most confident in their finances
The Wall Street Journal is reporting a survey by Discover Financial Services (DFS) finds that U.S. members of credit unions have a more positive view of their personal finances than people who don't belong to one.
The DFS U.S. Spending Monitor found that 38 percent of credit union members rate their personal finances as excellent or good, versus 30 percent of the noncredit union group. Only 17 percent of the credit union group said their finances were poor, compared with 29 percent of those who didn't belong to a credit union.
The DFS survey also showed that, of the 8,000 consumers surveyed, both groups view the overall economy as declining. The percentages characterizing the economy as poor in both groups increased in September compared with responses in June. More than half of both groups said economic conditions are worsening.
Of the total number polled, about 2,500 said they were part of a credit union. [ Return to Top ]


Bankrate.com directs consumers to credit unions for great rates
Bankrate.com recently highlighted credit unions' abilities to offer "a great rate" on deposit accounts because they are organized as not-for-profit cooperatives.
Don Taylor, a financial expert who authors Bankrate's "Dr. Don" column, responded to a question from a reader who wanted to know how a credit union could afford to offer money market account interest rates of 1.75 percent on deposits of more than $50,000.
Taylor also told readers that people with a common bond originally formed credit unions, but membership at many credit unions is now open to anyone who lives or works in a certain geographic area.
Readers were directed to the Credit Union National Association's online credit union locator to find a local credit union. [ Return to Top ]


New Financial Access 2010 Report: Credit unions lead way in rural outreach
A recent report released by the Consultative Group to Assist the Poor (CGAP) and The World Bank Group, Financial Access 2010: The State of Financial Inclusion Through the Crisis, reveals that 45 percent of financial cooperative branches — more than any other type of financial institution — are located in rural areas where financial services tend to be least accessible. The report also states that financial cooperatives hold the second largest global network behind commercial banks, with 23 percent of all physical branches, automatic teller machines (ATMs) and point-of-sale (POS) terminals worldwide. The World Council of Credit Unions (WOCCU) encouraged CGAP and The World Bank Group to take a closer look at financial cooperatives for this year's report and continues to collaborate with researchers and policymakers to recognize the contributions of financial cooperatives worldwide.

Report findings were based on a survey of financial regulators in 142 economies representing 94 percent of the global population and 98 percent of global gross domestic product (GDP).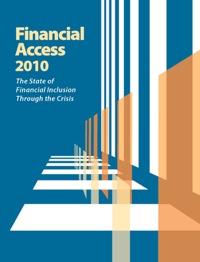 "These statistics highlight the crucial role that credit unions play in ensuring financial access, especially in rural areas," said Dave Grace, WOCCU vice president of association services. "The challenge for many countries is how to translate this into higher membership growth."

WOCCU's development programs help bridge the gap in access to financial services by working with credit unions to expand services to underserved rural communities in countries around the glo be. In Mexico, WOCCU is deploying new technologies to bring services to remote areas more quickly while ensuring profitability for the credit unions. And across the world in Sri Lanka, WOCCU is working with a women's financial cooperative to implement an agricultural lending program that combines technical farming assistance with agricultural lending.

To learn more about WOCCU's efforts to improve financial access through credit unions, visit www.woccu.org/microfinance. [ Return to Top ]


New audio podcast available; Bucky Sebastian talks about the NCUF
In May, the National Credit Union Foundation (NCUF) named former Tampa area GTE FCU CEO Bucky Sebastian as executive director. Sebastian brings more than 20 years credit union experience to the foundation, along with experience with the NCUA and as co-founder of Callahan and Associates. Sebastian recently talked with LSCU VP, Communications Mike Bridges about why he chose to find a new challenge. Sebastian also talked about how the NCUF is focusing more on financial education, pushing REAL Solutions to all 50 states, and how the Community Investment Fund (CIF) can benefit the credit union, the state foundation, and the national foundation.
To listen to the audio podcast, visit the LSCU Audio Podcast Center. The audio streams in MP3 format straight from the website. If you have any trouble listening to the podcast, contact Bridges at 866.231.0545 ext. 1022. [ Return to Top ]


Fed issues annual reserve calculation adjustments
The Federal Reserve has announced the annual adjustments to its Regulation D, which sets the reserve and reporting requirements of depository institutions, effective Nov. 26.
Regulation D sets the amount depository institutions must maintain as reserves in the form of vault cash, as a deposit in a Federal Reserve Bank, or as a deposit in a pass-through account at a correspondent institution.
The reserve requirements are based on a depository institution's net transaction accounts, which consist of demand deposits, automatic transfer services accounts, NOW accounts, share draft accounts, telephone or pre-authorized transfer accounts, and obligations issued by affiliates maturing in seven days or less. Regulation D also includes periodic reporting requirements that are based on an institution's level of deposits.
Under the Fed adjustments, for net transaction accounts in 2011, the first $10.7 million, unchanged from its level in 2010, will be exempt from reserve requirements. A three-percent reserve ratio will be assessed on net transaction accounts more than $10.7 million up to and including $58.8 million, up from $55.2 million in 2010. A 10-percent reserve ratio will be assessed on net transaction accounts in excess of $58.8 million.
These annual adjustments, known as the low-reserve tranche adjustment and the reserve requirement exemption amount adjustment, are based on growth in net transaction accounts and total reservable liabilities, respectively, at all depository institutions between June 30, 2009 and June 30, 2010, according to a Fed news release. [ Return to Top ]


Two-year CD option is available; CD supports NCUF
Credit unions now have another way to support the National Credit Union Foundation (NCUF) in the Community Investment Fund (CIF) with National Cooperative Bank (NCB) thanks to a new two-year certificate of deposit (CD) investment choice.
CIF with NCB is a relatively new CIF option and is a result of a strategic collaboration between the NCUF and the NCB.
CIF with NCB is very similar to the traditional CIF through the corporate network but has some unique features. Contribution levels to NCUF and state credit union foundations (SCUFs) can be 50 percent, 75 percent, and 100 percent of the interest earned on the account. Also, while NCB is a cooperatively owned financial institution, there is no requirement for credit unions to purchase stock in NCB.
As a federally chartered savings bank, deposits at NCB are FDIC-insured up to $250,000 per Tax ID.
The Community Investment Fund gives credit unions the ability to leverage their investments to support innovative credit union programs. CIF allows half of the dividend income to be returned to investing credit unions. The other half is donated to NCUF. In turn, NCUF disburses its dividends accordingly:
When credit unions designate NCUF & State Credit Union Foundations (General Fund) NCUF grants half of its donated dividend to each investing credit union's state foundation or league. NCUF uses the remaining portion of the CIF dividend to support its national programs including:
Credit unions can also designate their investment in one of the following funds:


Credit Union Development Education Fund
Pete Crear Fund
International Development Fund
Callahan Legacy Fund
For questions on the CIF program, contact LSCU VP, Cooperative Initiatives

Laura Vann

at 866.231.0545 ext. 2181.

[ Return to Top ]


CU4KIDS Holiday Icon Campaign is underway; CMN makes it easy to participate
Paper icons linked to a variety of seasonal themes are available as part of the Credit Unions for Kids holiday campaign to benefit Children's Miracle Network (CMN) hospitals.

The campaign allows credit unions to choose the theme that works best for their members. For example, a credit union that chooses a football-themed promotion can offer paper football icons. Other icon options include turkeys, a Christmas bulb, and snowmen.

Credit union members typically purchase the seasonal icons for as little as $1, with all proceeds benefiting the CMN hospital serving the credit union's community. The paper icons can be displayed in the credit union lobby after purchase.

Holiday campaign kits can be ordered at no cost to participating credit unions. The kits include the icons, campaign information, a donation reporting form and a pre-addressed envelope for submitting the donation. Click here to learn more about the CMN CUs for Kids Holiday Icon Campaign.
[ Return to Top ]


Governmental Affairs
Alabama and Florida will have new leadership after election
Tuesday's elections will have a lasting impact in Alabama and Florida for years to come. Each state will elect a new governor. In Alabama, the race for governor continues to see Robert Bentley (R), who was supported by ACULAC, in front of Ron Sparks (D). The latest Alabama newspaper polls show Bentley in front of Sparks by six percentage points. In Florida, the race for governor has been tight since the August primary. The latest Sunshine News poll has Alex Sink (D) ahead of Rick Scott (R) by three percentage points. Neither side has enjoyed more than a seven percentage point lead. The latest Quinnipiac poll shows Sink, endorsed by the LSCU PAC Trustees, winning 13 percent more of the independent votes than Scott.

The only competitive U.S. Congressional races in Alabama will be the open 5th district, where Republican Mo Brooks faces Democrat Steve Raby, and in the 2nd district where incumbent Bobby Bright (D) faces challenger Martha Roby (R). Reps. Spencer Bachus (R), and Robert Aderholt (R) are unopposed. The rest of the Congressional races around the state are not considered competitive, including in the 7th district where Democratic Terri Sewell is the party's nominee to replace Rep. Artur Davis, and will almost certainly be the newest member of Alabama's Congressional delegation.

In Florida, Tuesday's elections will decide a U.S. Senate seat, four open Congressional seats, the entire Florida cabinet, 10 open State Senate seats, and 23 open State House seats. It will be a momentous day in Florida politics as this is the first time in more than 100 years that all of the cabinet seats have been up for election at the same time.


Tuesday's elections could reshape the political landscape in Florida. Representatives and Senators elected in 2010 will preside over the 2012 reapportionment of Florida's political boundaries and will make an impact that will be felt for the remainder of the decade. It is believed Florida will pick up two additional House seats in Congress as a result of reapportionment. Alabama's boundaries will also be reapportioned, however the state is not expected to pick up any additional seats.

Candidates are making their final push today, Rep. Kendrick Meek (D) is campaigning 24 hours non-stop and will finish tonight around 9 p.m. before returning to Miami to vote Tuesday. [ Return to Top ]


Cheaha Chapter hosts Candidate Night
Last Monday, the Cheaha Chapter of Credit Unions in Alabama hosted a candidates night for the Alabama House of Representatives. Each candidate addressed the crowd after dinner to discuss their campaigns, and their views on credit unions. All candidates spoke highly of the work done by credit unions, and their service to their members.
Incumbent Blaine Galliher (R) and Southside Alabama Mayor Wally Burns (D), who is a board member of Family Savings Credit Union in Gadsden, are both running for the District 30 House seat. Both spoke of what they saw as the biggest issues facing Alabama, and what they would work to if elected. Both spoke of their support for credit unions and desire to work with credit unions and the LSCU on important legislative issues in Montgomery.

Candidate for Senate District 11, Jerry Fielding (D) spoke of his experiences with credit unions from his time working for a mill in Alabama, and seeing the benefit the credit union provided to the mill workers. Sen. Larry Means (D), who has been very supportive of credit unions in Alabama, thanked credit unions for their support and discussed other issues. Wallace Wyatt, (D) a candidate for Senate District 12 also attended and addressed the group.

The LSCU appreciates the efforts of the Cheaha Chapter and all of the credit union chapters and individual credit unions in both states that have played such an important part in the political process by hosting candidates, and helping to educate them on credit unions and credit union issues. Your efforts have been a great part of the credit union political advocacy process.
(l - r) Jerry Fielding, Rep. Blaine Galliher, Sen. Larry Means, Wallace Wyatt, Mayor Wally Burns, and Chapter President Danny Varnon.


[ Return to Top ]


CUNA GAC adds "Game Change" authors to schedule
The 2011 CUNA GAC added two well-known authors to its lineup of already impressive speakers. Mark Halperin and John Heilemann will discuss their book, "Game Change: Obama and the Clintons, Palin and McCain, and the Race of a Lifetime." They will also look ahead to the 2012 Presidential election and take questions from the audience.
Halperin and Heilemann join former U.S. Airways Pilot Sully Sullenberger, Mary Matalin, and Arianna Huffington as keynote speakers. A number of key lawmakers will be added to the lineup as soon as the election is over.
The LSCU has a block of rooms available for the CUNA GAC. The LSCU host hotel will be the Grand Hyatt, which is just a couple of blocks from the Washington Convention Center. To make a reservation for the Grand Hyatt, visit the LSCU CUNA GAC Resources page and look for the steps needed to reserve a room. The LSCU will hold a Welcome Reception on Sunday night and a hospitality event Monday, Tuesday, and Wednesday nights.
The CUNA GAC is scheduled from Feb. 27-Mar. 3 with Hill visits encompassing Wednesday and Thursday, a change from previous years. Click here for the CUNA GAC website. [ Return to Top ]


Compliance Corner
League InfoSight Highlight: Regulation Z – Unfair or Abusive Mortgage Lending Practices
The Federal Reserve Board (FRB) has published final rules amending Regulation Z, which implements the Truth in Lending Act and Home Ownership and Equity Protection Act, and its Official Staff Commentary (OSC). The purpose of the final rule is to protect consumers in the mortgage market from unfair or abusive lending practices that can arise from certain loan originator compensation practices, while preserving responsible lending and sustainable homeownership. The final rule prohibits payments to loan originators, which includes mortgage brokers and loan officers, based on the terms or conditions of the transaction other than the amount of credit extended. The final rule further prohibits any person other than the consumer from paying compensation to a loan originator in a transaction where the consumer pays the loan originator directly.
The FRB is also finalizing the rule that prohibits loan originators from steering consumers to consummate a loan not in their interest based on the fact that the loan originator will receive greater compensation for such loans.
The final rules apply to closed-end transactions secured by a dwelling where the creditor receives a loan application on or after April 1, 2011.
Which acts or practices in connection with credit secured by a dwelling are prohibited?

What are the record retention requirements?

Which types of compensation are prohibited—and which types are permissible?
For the answers to these questions, along with details about the background and implementation of the Reform Act, visit the Regulation Z – Unfair or Abusive Mortgage Lending Practices: Detailed Analysis topic on the Loans and Leasing channel of your League InfoSight.
For helpful reminders and tips, view the League InfoSight newsletter by clicking here. It is a password-protected area. Member credit unions that do not have a password, may click here to sign up for one. An active email account and a password are required. To log in to InfoSight, enter your email and password in the InfoSight login block (see graphic below) located in the upper right of any of the LSCU web pages.
[ Return to Top ]


Comment on Fed proposal for more requirements on mortgage loans
The Federal Reserve Board (Fed) has issued a proposal that would require additional consumer protections and disclosures for mortgage loans. This is the second phase of the Fed's review of the mortgage lending rules under Regulation Z, the Truth in Lending Act (TILA). The LSCU is encouraging credit union comments on the new proposals.
For some background, the links below are two proposals issued last year on closed-end mortgages and home equity lines of credit (HELOCs), which comprised the first phase of this review:
This latest proposal includes the following:
Changes to the disclosures that borrowers receive for reverse mortgages and changes to the rules for reverse mortgage advertising and the prohibition on certain practices with regard to reverse mortgages
Changes to the disclosures that explain to the borrower to rescind certain mortgage loans and changes to the responsibilities of the lender, if the borrower exercises this right
Requirements to ensure that borrowers receive new disclosures when the parties agree to modify the key terms of a closed-end mortgage loan
The parts of the proposed Regulation Z changes that have caused the greatest concern in the credit union industry are the new disclosure rules for credit insurance and debt cancellation. With some of the constrains that have been placed on credit union operations this year such as the opt-in requirements for overdraft programs and the ongoing NCUA assessments, the changes on credit life and debt cancellation will have a negative impact on fee income which has caused concern by many credit unions.
Revising the disclosure rules for credit insurance and debt cancellation and suspension products. This would require the disclosure of the maximum premium or charge per period; the maximum benefit amount, along with a statement that the borrower will be responsible for the balance above the maximum benefit amount; that the cost depends on the balance or interest rate, if applicable; and information about the Fed's website that provides information about these products. The proposal also includes changes with regard to the disclosure of eligibility requirements that were proposed last year and the disclosure to the borrower that the product may not be necessary and that the borrower may not receive benefits even if you buy this product. For the eligibility requirements, this would include additional statements as to the time period and age limit for coverage and this would allow lenders to make the eligibility determinations prior to the time of enrollment. These disclosures must be in at least 10-point type size and consistent with the model forms and sample language provided in the proposal. Also, if these disclosures are provided early, the lender must then redisclose the maximum premium or charge per period if this is different at the time of the loan closing
Credit unions should pay close attention to the Fed's model disclosure on credit insurance and debt cancellation. Click here to see the proposed model disclosure. To view all the model forms, click here.
What impact will this change have on your operations?
Do you think this change will have any impact on the number of your members who sign up credit life and debt cancellation?
For all mortgage loans, the proposal would:
Require lenders to refund fees if the borrower decides to withdraw the loan application three business days after they receive their loan cost disclosures
Require loan servicers to provide borrowers information about the owner of the loan upon request within 10 days
The proposal also includes other provisions with regard to mortgage loans, such as changes in the determination of whether a mortgage loan is a "higher-priced" loan for purposes of other Regulation Z provisions that implement the Home Ownership Equity Protection Act (HOEPA)
After reviewing comments to this proposal, the Fed plans to issue a final rule to incorporate the issues in this proposal and the proposals that were issued last year.
Other Regulation Z Changes: For additional information on changes to Regulation Z as they pertain to Credit Insurance and Debt Cancellation, click here.
Reverse Mortgages: There are also significant changes that will apply to credit unions who offer reverse mortgages regarding the timing, content, and format for the required disclosures. Members would receive disclosures with the application that highlight the basic features and risks of reverse mortgages. Since few credit unions are offering reverse mortgages to obtain more information about reverse mortgages, click here.
Right of Rescission: Members have three business days after closing to rescind certain mortgage loans. This may extend for up to three years after closing if the lender fails to provide certain "material" disclosures or the notice of the right to rescind. Under the proposal, the three-day time period would start the later of the loan closing, delivery of the rescission notice, or delivery of the "material" disclosures. The right to rescind would also extend to those who guarantee the loan and pledge their homes and to others who pledge their principal home. These other parties would also receive the rescission notice and "material" disclosures, although only one consumer needs to receive the other disclosures in connection with the loan.
For additional information on changes to the rescission notice, click here.
Comments are due by December 23, 2010. Please submit comments to the LSCU by December 9, 2010. If commenting directly to the Fed, you must refer to Docket No. R-1390 and use the information below:
Ms. Jennifer J. Johnson
Secretary,
Board of Governors of the Federal Reserve System
20th Street and Constitution Avenue, NW
Washington, DC 20551
regs.comments@federalreserve.gov
There are a number of ways to get your comments to the LSCU: fax your responses to 850.558.1029; e-mail or call Vice President, Regulatory Affairs Bill Berg at 866.231.0545 ext. 1028 or Director, Compliance Scott Morris at ext. 2165. The LSCU also has a Comment Call section of the website with all of the resources for each comment call. [ Return to Top ]


NCUA settles initial NGN offering
Last week the NCUA sent out a News Release that the initial offering of its NCUA Guaranteed Notes (NGN) have been settled.
The NCUA's Senior Series I-A notes are comprised of $3.28 billion of assets and are mainly backed by senior floating rate securities. The notes will pay a floating-rate coupon of one-month London Interbank Offered Rate (LIBOR) plus .45 percent per annum, subject to a maximum note interest rate cap equal to 7.00 percent annually, the NCUA said.
The NCUA's Senior Series II-A notes are comprised of $566.5 million in assets and are mainly backed by fixed-rate pass-through securities. They will pay a fixed-rate coupon of 1.84 percent annually.
The notes, which are fully backed by the U.S. Government, "will receive monthly payments of principal and interest from cash flows of the related underlying securities," according to the NCUA.
"The transaction was met with strong investor demand and was oversubscribed," with over 35 investors participating in the transaction, the NCUA said. Those investors included credit unions, banks, broker-dealers, insurance companies, money management funds, pension funds, and government agencies.
Credit unions received nearly 10 percent of the total allocation for the I-A and II-A notes. [ Return to Top ]


Compliance Calendar and Training
Compliance Calendar
November 7
Daylight Savings Time Ends
November 11
Veterans' Day - Federal Holiday
November 25
Thanksgiving Day - Federal Holiday
December 1
ACH Compliance Review Deadline
December 24
Christmas Day - Federal Holiday Observed
December 31
New Year's Day - Federal Holiday Observed
Compliance Training
November 1
Risk Based Pricing Notices – webinar
2:00–4:00 p.m. CT
November 4
Reg CC & Check Law Issues for Frontline Staff – webinar
1:00–2:30 p.m. CT
November 9
Indirect Lending – NCUA Webinar
2:00 - 3:30 p.m. EST
November 16
The Examination Process Decoded: 5 Techniques Every Leader Should Know – audio conference
1:00–2:00 p.m. CT
November 17
Exam Hot Buttons: Are You Prepared? – audio conference
1:00–2:00 p.m. CT [ Return to Top ]


CUNA News
CUNA seeks extended escrow compliance deadline
CUNA has requested that the Fed give lenders an additional six to twelve months to comply with a proposed rule that would revise the escrow account requirements for "higher-priced," first-lien "jumbo" mortgage loans.
The compliance deadline extension, which would be effective after the Fed releases the final version of its rule in the Federal Register, would be "especially important for credit unions and others that rely on third parties, such as software vendors," CUNA said. The extended implementation time "will be especially important at this time since lenders and their vendors are preparing for other changes, such as the disclosures changes required under the Mortgage Disclosure Improvement Act that will be effective as of Jan. 30, 2011," CUNA added.
"These third parties will need time to incorporate the necessary updates, complete the necessary testing, and then include this change into their regularly scheduled releases," the comment letter said.
Overall, CUNA added, the escrow provision would be helpful, as it would "relieve credit unions and other lenders from complying with the escrow account requirements for first-lien jumbo loans that are between 1.5 and 2.5 percentage points above the applicable average prime offer rate.
The Fed rule would increase the annual percentage rate (APR) threshold used to determine whether an escrow account is required for property taxes and insurance for first-lien jumbo mortgages, which are defined as those exceeding the Freddie Mac and Fannie Mae conforming loan size thresholds. The escrow account requirement would apply to first-lien jumbo loans only if the loan APR is 2.5 percentage points or more above the applicable APOR, instead of the 1.5 percentage points as originally required by the current rules.
To read CUNA's comment letter, click here. [ Return to Top ]


CUNA asks Feds to consider moratorium on Reg Z changes
Wednesday CUNA President/CEO Bill Cheney sent a letter to Treasury Secretary Timothy Geithner, Federal Reserve Board Chairman Ben Bernanke, and Assistant to the President Elizabeth Warren, urging support for CUNA's position that the Fed should cease issuing new Reg Z proposals and halt any current ones because the developing Consumer Financial Protection Bureau (CFPB) will be regulating Reg Z, along with a number of consumer protection statutes, beginning next year.
Despite this transition that is already under way to the CFPB, the Fed continues to issue multiple Reg Z proposals that CUNA feels will be costly for credit unions and ultimately confusing for consumers in a number of areas. One example, the Fed and the CFPB are already working on how to streamline Reg Z and RESPA disclosures, an undertaking that is required by the Dodd-Frank Act. There is a real concern that the Fed's persistence in issuing new Reg Z proposals could undermine or minimize efforts to streamline Reg Z and RESPA requirements.
The LSCU currently has a comment call request out to credit unions about the newest Reg Z proposals. Credit unions should continue to let the LSCU and the Fed know their thoughts on the proposals. To see the comment call and learn more about Reg Z proposals, head to the LSCU's Regulatory Action Calls and Comment Letters section of the website. [ Return to Top ]


Education News
LSCU Development Conference begins THIS WEEK, Wednesday, November 3
The Development Conference starts Wednesday.
If you are not currently registered and would like to attend,
on-site registrations are welcome.
Contact Becki Payne at 205.437.2129 for information or
click here.
The LSCU Development Conference is held at the beautiful Grand Hotel Marriott Resort, Golf Club & Spa in Point Clear, AL. The conference includes the LSCU Leadership Councils meeting about HR Issues and credit unions making history. The General Session speakers will be LSCU President/CEO Patrick La Pine, demographer Ken Gronbach on using changing demographics to grow your business, and author Richard Hadden on providing great leadership and how that translates to a more productive credit union. The educational topics include regulatory topics, maximizing profitability, branding for SAS CUs, and understanding the roles of the board, to name a few.

There is also a LEVERAGE golf tournament, plenty of networking time, and an exhibitor showcase.
[ Return to Top ]


Education Calendar
December 8, 2010
BSA Training
9:30am - 12:00pm EST- webinar

[ Return to Top ]


Cooperative Initiatives News
Don't miss "Bank On Alabama" introductory meeting tomorrow in Birmingham
LSCU, the Federal Deposit Insurance Corporation (FDIC), and the Federal Reserve are conducting an introductory meeting scheduled for Tuesday, November 2, 2010 from 10:00 a.m. to 12:00 p.m. to discuss the "Bank On Alabama" initiative. The meeting will be held at the Federal Reserve Bank of Atlanta's Birmingham's office, located at 524 Liberty Parkway, Birmingham, AL. Additional meetings in Huntsville, Montgomery, and Mobile will scheduled in the near future as well.

The Bank on Alabama initiative is modeled after similar successful programs across the country and seeks to engage the Alabama unbanked population with the financial services industry by tailoring bank products to increase accessibility and relevancy to the unbanked market. "Bank On Alabama" will also seek to raise awareness among unbanked consumers about the benefits of transactional account ownership, as well as provide accessible quality financial education to these residents in order to make account ownership the first step to financial security and asset building.

LSCU is currently participating in "Bank On" initiatives in Florida and has learned that "Bank On" programs work best at the community level, where buy-in and strategies can be obtained from a number of segments of the community. A "Bank On Birmingham" initiative has already begun and "Bank On Alabama" aims at assisting other "Bank On" initiates in several other communities across the state.
Feel free to bring members of staff to the meeting. Contact Adena Whitman, LSCU Director, Member Relations, at 205.887.1446 for more information. [ Return to Top ]


LEVERAGE News
Foreclosures & Robo-signing: What's it really all about?
The media is vigorously reporting that several large national banks and mortgage service providers have been ordered by Attorney Generals in various states to suspend home foreclosures. CU Members Mortgage recently clarified what is really going on with the so-called "Foreclosure-Gate."

The issue is not about whether the homeowner has failed to make their payments, but rather about whether the forms containing specific loan information submitted to the foreclosure court have been properly executed. The specific issue is that some banks use of "robo-signers," which is not in compliance with requirements for mortgage service providers to have personal knowledge of the information in foreclosure documents before signing them. The problem stems from the large number of foreclosure cases that large national banks are handling.

Since CU Members Mortgage intentionally grew its servicing portfolio slowly while maintaining awareness of its responsibility to credit union partners, members, and investors, its default and foreclosure rates are less than half the national average.

In those unfortunate cases where CU Members Mortgage must foreclose, they do not use an automated "assembly line" or "robo-signers" in the process of its foreclosures, or any other loan documents. From application to closing, and, if necessary, foreclosure, all documents are prepared individually to ensure the greatest possible accuracy of files.

Another myth the media has promoted is the idea that mortgage companies make more money when they foreclose on a home than they do by simply performing their servicing function. This is completely false. By the time the lender has to foreclose the home most likely has no equity. While the ultimate investor usually reimburses the service provider for those expenses incurred, they don't reimburse for the personal expense, time and effort put forth by the service provider.

For additional information about CU Members Mortgage, contact Linda Clampitt at 800-607-3474 ext. 225.

[ Return to Top ]


CUNA Mutual's Online Discovery Conference coming up Wednesday
CUNA Mutual Group's daylong Online Discovery Conference scheduled for Wednesday, Nov. 3, will offer growth opportunities for credit unions – and it's free.
The online event is designed for CEOs and senior leadership teams of credit unions, but all credit union and league employees will benefit from its future-focused content that will help credit unions solve problems, address opportunities and face challenges.
Online Discovery is the Web-based equivalent of a face-to-face conference without the associated expenses or time away from the office.
A $5,000 Discovery grant will be awarded to one credit union whose attendee fully participates in the conference's many amenities, including chat rooms, Webinars, exhibit hall booth visits and documents viewed, to name a few. The winner will be announced Nov. 4.
In addition to providing innovative ideas, the online event will offer great networking opportunities that will include chat rooms, an exhibit hall and prizes. Estimated to be a $250 value, the Virtual Discovery Conference is free in celebration of CUNA Mutual's 75th anniversary.
To register visit www.cunamutual.com/discoveryonline/article. [ Return to Top ]


News from You
Army Aviation Center FCU's Karen McCarthy Inducted as Hurlburt Field Honorary Commander
Army Aviation Center FCU's (AACFCU) Karen McCarthy was inducted as an honorary commander at Hurlburt Field at a recent banquet welcoming the civilian leaders to the military community. As part of the one-year program, honorary commanders are paired with Air Force commanders to foster positive relationships between Hurlburt Field and the surrounding communities.
McCarthy has been assigned to the first SOMXG group under the command of Col. Robert Miglionico, where she will have the opportunity to participate in base functions and share her views on issues of mutual concern. McCarthy will also have the unique opportunity to tour each of the wing's four groups as she learns about the first Special Operations Wing's mission.
McCarthy is assistant vice president of Walton County Operations at AACFCU where she oversees daily operations at AACFCU branches in Santa Rosa Beach and DeFuniak Springs. [ Return to Top ]


Southeast Corporate members save by using SE Corp. FX wires
At Southeast Corporate, members are saving when sending International Foreign Currency (FX) wires rather than International U.S. Dollar (USD) wires. Best of all, wire beneficiaries are coming out on top too. During the first nine months of 2010, wire beneficiaries of Southeast Corporate member credit unions have collectively saved close to $26,000 in lifting fees and better currency exchange rates provided by Southeast Corporate. Lifting fees that are often deducted from wire proceeds by an intermediary bank vary from as low as $12 to as much as $50. FX wires also cost less for credit unions to send. Southeast's members save $20 every time they send an FX wire. FX wires are charged a $10 wire fee instead of the $30 fee for USD wires.
Members benefit because Southeast converts the transaction to the beneficiary's local currency prior to sending the wire, avoiding the lifting fees charged by the intermediary banks. In addition the exchange rate charged by Southeast Corporate is often better than the rate at the beneficiary's bank. Since the exchange rate and costs are known up front members know precisely how much the beneficiary will get. In most cases, the beneficiary will get more money from an FX wire than a USD wire of the same starting amount. [ Return to Top ]


Tampa Chapter of Credit Unions recognized by Boys & Girls Club
(l - r) Carolyn Parslow, Sharmon Lenth, Lisa Snelling, NFL Hall of Fame Member Lee Roy Selmon, Pam Griffiths, & Janette McElwain
Last week the Tampa Chapter of Credit Unions attended a patron's reception in recognition of the chapter's recent donation of $25,000 to the Boys and Girls Club of Tampa Bay. This donation was made possible from fundraising efforts during the sixth annual "Credit Union Cruise for Kids Motorcycle Poker Run." During the reception, special guest NFL Hall of Fame member Lee Roy Selmon commended the chapter for all of its hard work, time, and support to benefit the Boys & Girls Club. [ Return to Top ]


Pen Air FCU goes to the "Extreme" for local family

The Gaston family pictured in front of their new home with Pen Air
CEO Ron Fields, COO Carroll Scarborough, & CFO David Tuyo

Pen Air FCU teamed up with local companies and organizations in the Pensacola, FL area to assist one fortunate Gulf Coast family.
The Extreme Makeover: Home Edition television show selected Finis Gaston and his family to be the recipient of a new Escambia County home donated by the local community and built by local volunteers. The home was revealed to the family with much fanfare Oct. 24 and at that event, Pen Air FCU announced that it will be investing up to $50,000 over the next few years to the Gaston Family Housing Trust to help them with house maintenance costs such as taxes and insurance.
"Pen Air has always invested in the community by providing affordable loans and services to the community," said Ron Fields, CEO of Pen Air FCU. "The community is looking for the direction of strength and Pen Air is proud to be the beacon of light for the Gaston Family."
Show producers said Pen Air's assistance was crucial to the family's success, long after the filming ends.
"Pen Air Federal Credit Union really came through when we needed them to," said Extreme Makeover Senior Producer Diane Korman. "Their amazing generosity is so important to the Gaston Family's success as they begin the next chapter in their lives. "
"Pen Air really stepped up to the plate to help this family. We are so grateful for their generosity not only to the family but also to the community," said Sharon Saltee, locations coordinator for Heritage Homes. "Ron Fields did an amazing job getting past the red tape and invested with his heart. Pen Air helped get it done quickly to ensure that this family was taken care of." [ Return to Top ]


Employment
Credit union employment opportunities posted online
Click here to view credit union-specific job opportunities in Alabama and Florida. [ Return to Top ]